The Parco dei Gelsi is a privately funded residential settlement borne of the wish to create an inhabitation space characterized by low environmental impact.
Designed by the Edoardo Milesi & Archos studio based in Albino (BG), the development of the project is based on the principles of bio-architecture intended as recovery of an ecological way of thinking founded on harmony and balance.
In terms of materials the choice involved wood, a natural element mankind has been co-existing with forever, for both the load-bearing structure and the outer cladding, where it is combined with rolled zintek® titanium zinc products: thanks to their grey color and the message of reliability and safety transmitted by their being made of metal, these products strengthen the image of the protective shield and give birth to a unique scenic effect. zintek® is indeed high processable and weldable, allowing for perfect adherence to even the most imaginative architectonic profiles.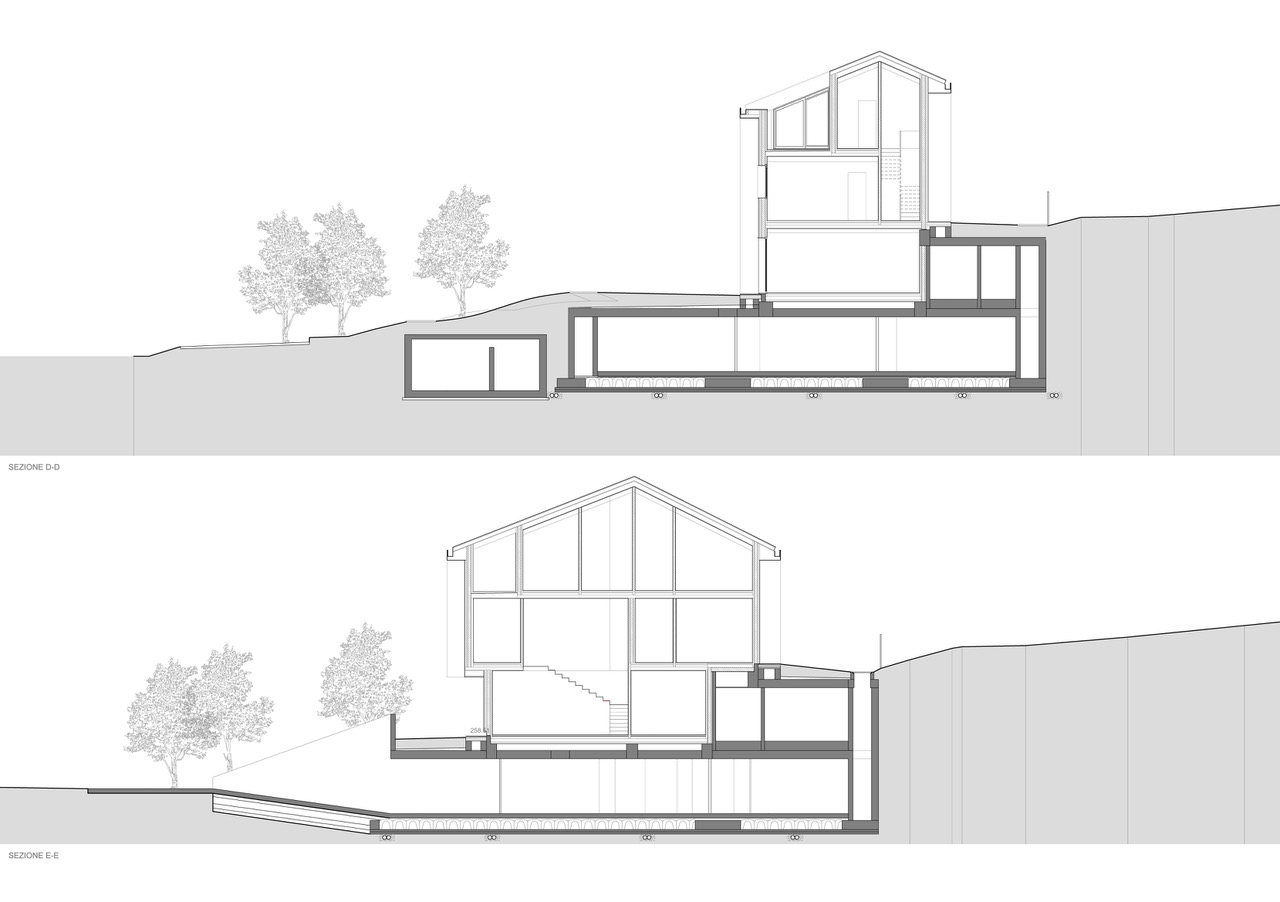 Studies concerning the climate and characteristics of the area allowed the architects to identify the best-suited strategy to ensure high energy savings, thanks to the use of high-performance materials. In this sense, rolled zintek® titanium zinc products immediately stood out as an optimal choice, given that we are speaking of ecological, 100% recyclable and virtually maintenance-free material. Exposure to atmospheric agents does not damage these products and, on the contrary, gives birth to a self-protecting layer that remains stable over time and guarantees a long-lasting lifespan for the cladding.