Angular seam façade system
—
The angular seam façade system can be used with horizontal, vertical or tilted joints.
From a visual point of view, the angular seam has a height of 12 mm.
Seaming allows for the joining of profiled slabs via superimposing and folding of their edges.
The slabs are fastened to the substructure by using concealed clips.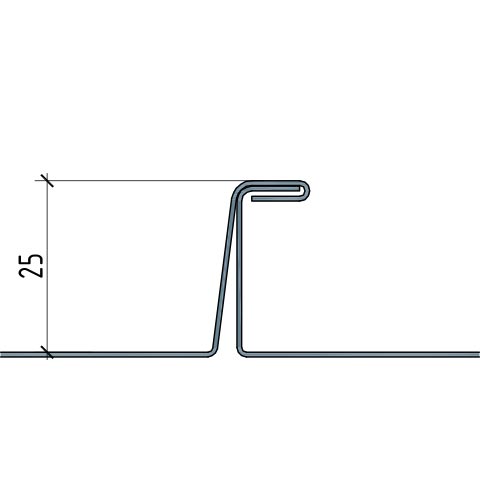 A. ANGULAR SEAM
LONGITUDINAL JOINT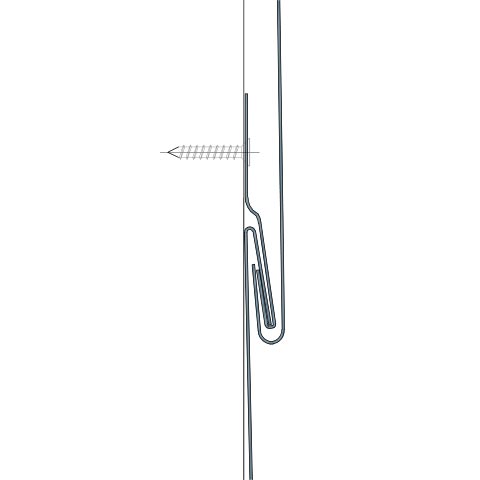 B. SIMPLE COUPLING
TRANSVERSAL JOINT
EXAMPLES OF INSTALLATION SCHEMES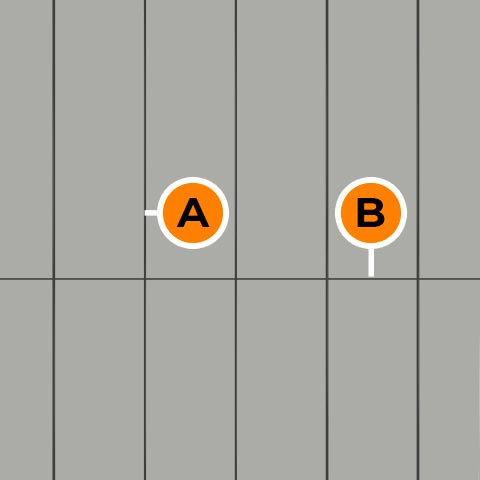 CONTINUOUS SEAM AND ALIGNED TRANSVERSAL JOINTS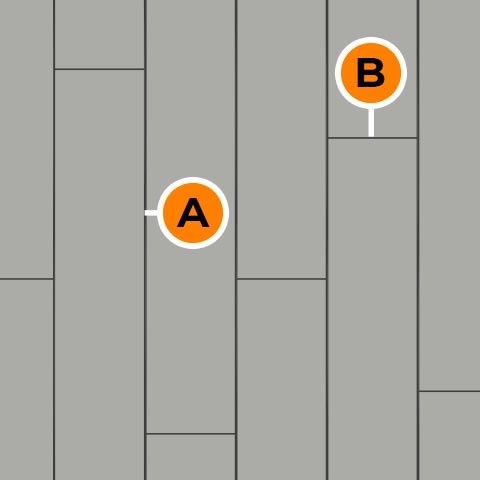 CONTINUOUS SEAM AND STAGGERED TRANSVERSAL JOINTS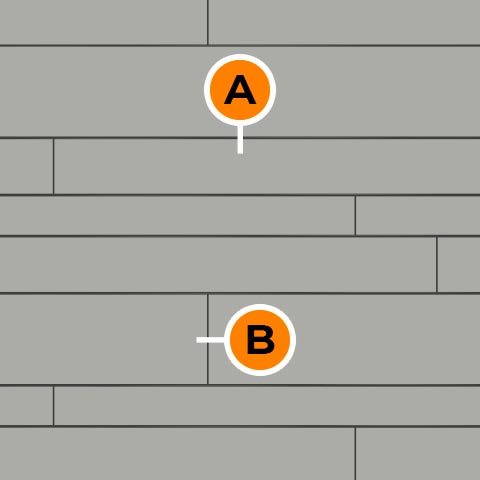 STAGGERED SEAM AND STAGGERED TRANSVERSAL JOINTS
ANGULAR SEAM SYSTEM ASSEMBLY PROCESS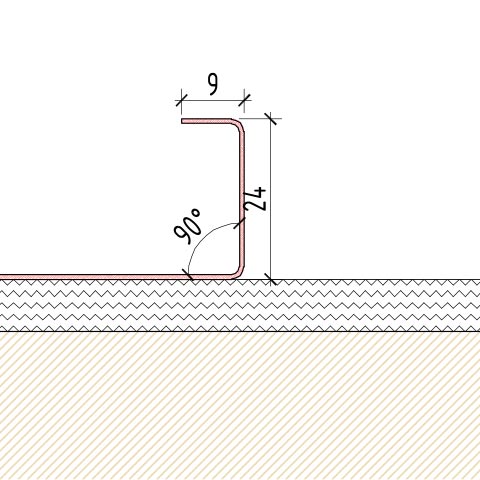 Step - 1
Installation of zintek® profiled slab H=25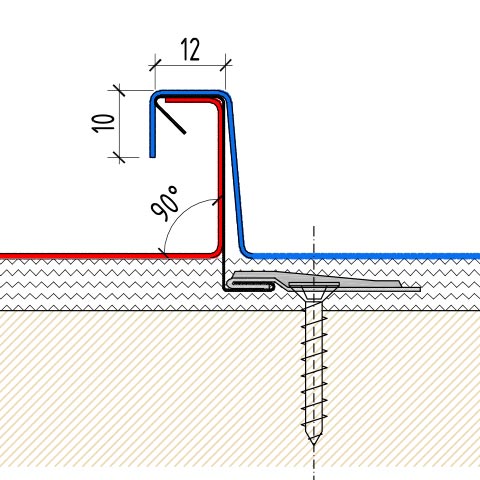 Step - 2
Installation of sliding clip and fastening with screws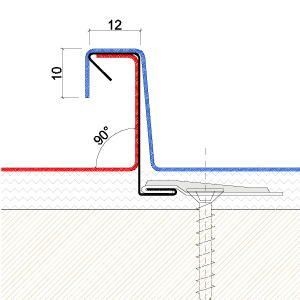 Step - 3
Installation of overlapping zintek® profiled slab