Internal gutters need to be designed, sized and built with great care, as these elements represent a greater hazard for buildings.
Roofs in which the gutters discharge water inside the building will need at least two internal gutters to be installed, plus a discharge point for cases in which they are too full.
THE BENEFITS OF ZINTEK®
One of the great benefits offered by zintek® is the possibility of installing "soft-soldered" tin alloy joints.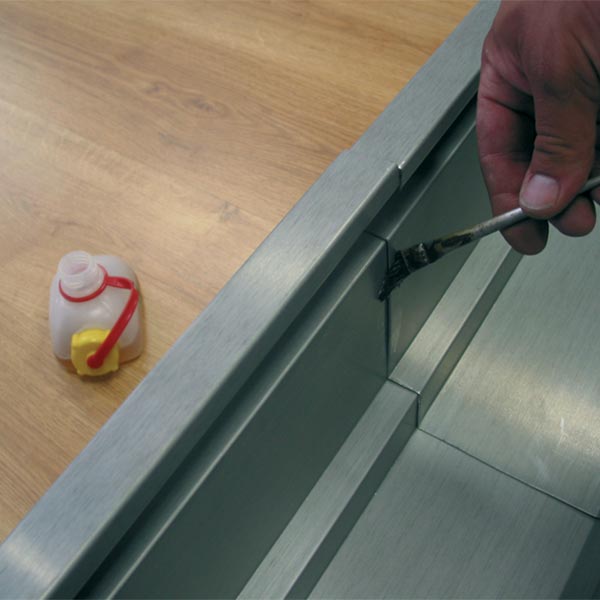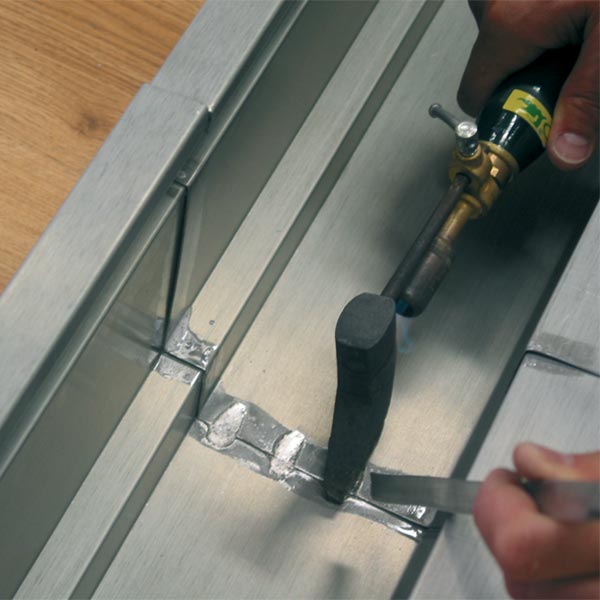 Step - 2
fastening points with welding machine and tin alloy rod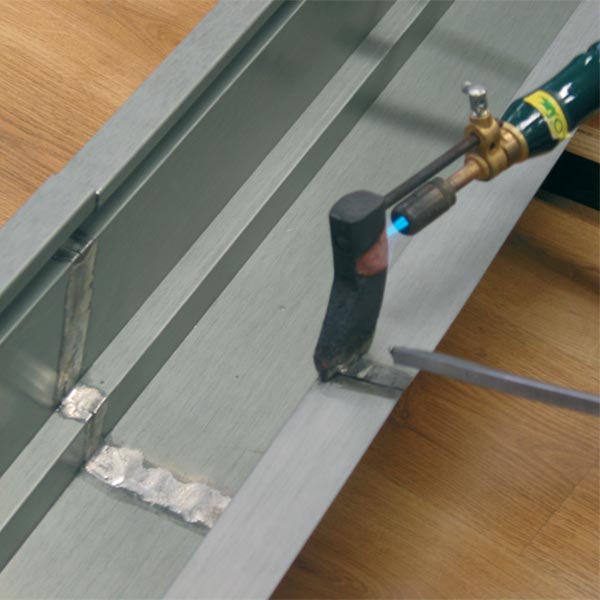 Step - 3
state-of-the-art transversal welding for zintek® gutters